The first Australian CXPA meet-up in Sydney (16/4/2013) was a breakfast session at Atlassian HQ with Cyrus Allen of Strativity as the MC. The special guest via a Google Hangout was CXPA and Temkin Group founder Bruce Temkin. He is also the creator of Forrester's Customer Experience Index and Voice of Customer Award.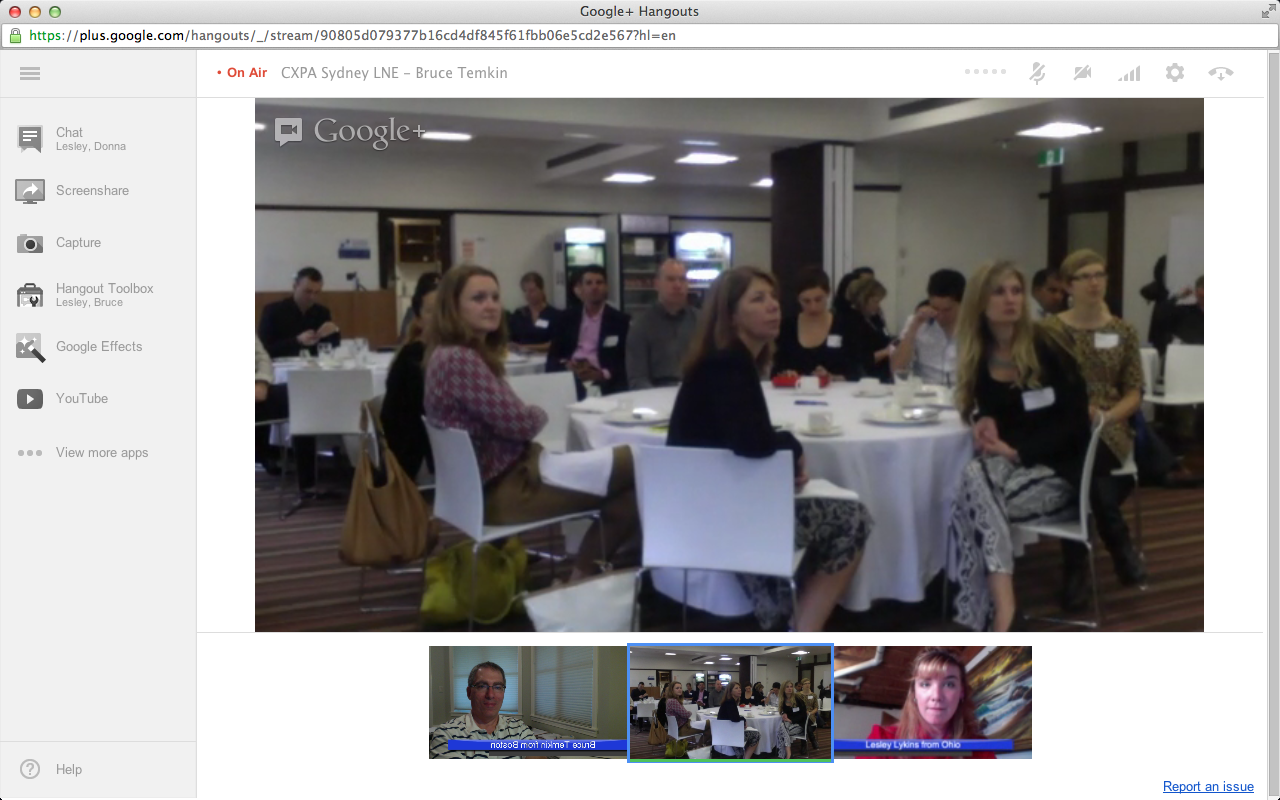 Coming at this space from an Experience Design background as I do, I was most interested in what Bruce Temkin had to say about the 'evolution of cx management. He presented the following chronological model:
CX intrigue 2005 -2009
Organisations have applications, infrastructure in place.
CRMs don't deliver anticipated value.
CX exuberance 2008 – 2013
The term CX gets slapped on top of titles.
60% of companies think they will be customer experience leaders in 3 years (the maturity model indicates this is a much longer journey)
Shows that ambitions are emerging, but that organisations are not realistic about the implications.
CX professionalism 2011 -2015
People are starting to have clear practices and procedures around customer experience
A set of consistent practices is being collectively pushed into the community (via the CXPA of course 😉
Voice of Customer (VOC) programs, journey mapping become standard process.
Close loop systems are in place to re-contact customers and learn.
CX Mastery 2014 +
Real-time customer satisfaction analytics are able to project NPS, customer trends and other metrics.
Employee engagement becomes increasingly important as the connection between staff and the ability to drive sustainable customer experience is acknowledged.
The human resource sector becomes committed to employee engagement.
Temkin's rally cry to the community was to practice a core set of repeatable processes and procedures; for the differences in practice that have existed to date to become standardised if the 'era of CX' is to continue.
In support of this vision the CXPA is developing a vendor-neutral certification program they hope will be recognised as a legitimate professional standard globally.
I should mention the format of the breakfast. The talk was followed by a Q&A and group discussion. It was valuable to gain insight into so many organisations so quickly and hear about the various surveys, processes and incentives in place. I have a whole page of notes but if you are intrigued, you may just have to come along to the next event.
If you want to read more of Bruce Temkin's work check out his blog Customer Experience Matters.